The Business of Healthcare Innovation is Available
The 2nd Edition of The Business of Healthcare Innovation, edited by Lawton Robert Burns, is now available in print. The book  provides an overview of the innovative sectors fueling improvements in healthcare: pharmaceuticals, biotechnology, platform technology, medical devices and information technology. As the President of Payer+Provider Syndicate, Adam C. Powell, Ph.D. contributed a chapter on health information technology to the book, complementary copies were delivered to Payer+Provider Syndicate headquarters.
While witnessing the arrival of a textbook may not be as exciting as unboxing a new iPad, this was no ordinary book delivery. As The Business of Healthcare Innovation is published by Cambridge University Press, our copies were sent straight from England.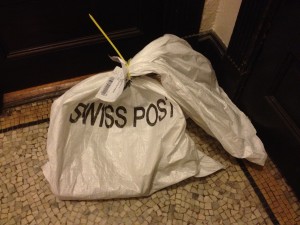 This large sack arrived at the doorstep of Payer+Provider headquarters, and we must admit it seemed a bit creepy at first. It's not every day that the postman drops off a plasticized burlap sack from the Swiss Post.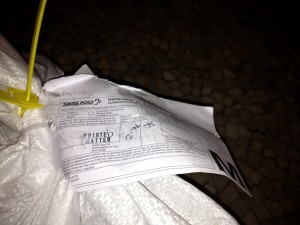 Upon seeing that the sack contained printed matter, we were relieved, as we realized what had arrived.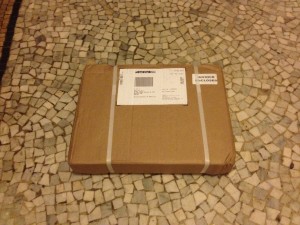 It turns out that the large burlap sack contained a small box.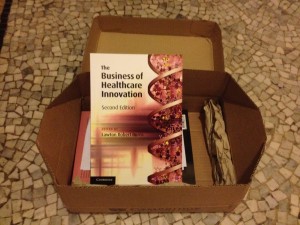 At last, Dr. Adam Powell got to see his chapter on health IT in print!
Want to save 20% on The Business of Healthcare Innovation and have a large burlap sack sent from Europe to your door? Health System Review is offering a coupon for a limited time to enable you to do just that. To get it, click here.